Automation Within Reach
The Load & Go robotic tending solution from AWR (Automation within Reach) brings a simple, versatile, and affordable system to CNC machine users whose customers demand a broad range of parts produced in small lot sizes and at increasingly competitive price points.
Drawer Cell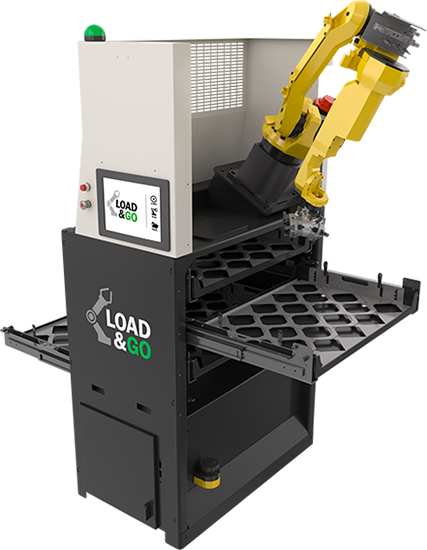 The Load & Go* DC series machine tending system holds a wide variety of part sizes in a very compact footprint reducing labor and eliminating errors associated with manually loading parts.
Learn More
Rotary Cell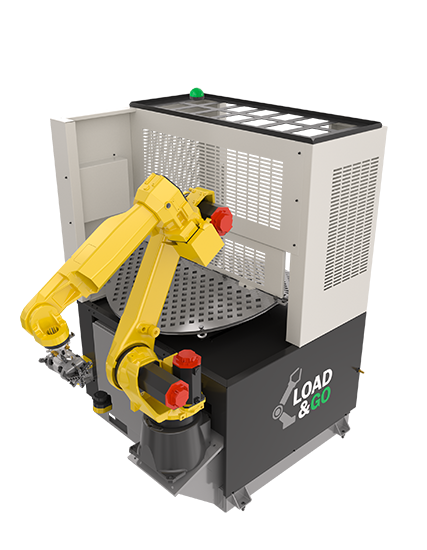 The Load & Go* RC series tending system makes automated machine tending simple and practical for the job shop. Its flexible design lends itself to a very wide variety of part sizes, and its simple operation makes it practical even in low volume high mix environments.
Learn More